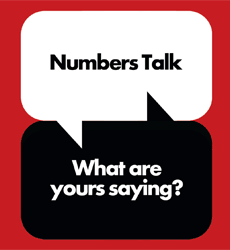 Professional Photographers of America (PPA) is in the process of compiling its third Financial Benchmark Survey, which will be released in 2012. If you are eligible to participate, I urge you to do so, as you will receive a free, personalized financial analysis from the accountants at PPA's Studio Management Services when the survey is published. The information will be invaluable to your understanding of what's working in your business and exactly where there is room for improvement.


PPA's first two ground-breaking Financial Benchmark Surveys, which were published in 2006 and 2009, have become the standard by which photographers in the U.S., and even abroad, can measure their financial outcomes. The surveys allow you to compare your studio's performance to important financial standards, set goals and answer such key questions as:


Are you spending enough money on marketing?

How much does education affect your bottom line?

Do you have too many employees?

When should you hire employees?

What can you do to make your business more profitable?

To participate, you must meet the following qualifications:

Your 2010 business tax return is already filed, or you have a draft from your accountant.

Your gross sales during 2010 were $20,000 or more.

At least 50% of your business is from portraits (including seniors) or weddings.

You use financial software (studios not using financial software may call Melissa Kriest at 800-339-5451 Ext.227 for pre-approval).

You submit your information by October 30, 2011.

But don't wait until October! When you submit everything by August 31, you have a chance to win:


Drawing for TWO all-inclusive trips for two to Imaging USA 2012 in New Orleans

Entry into the monthly iPad giveaway

$20 Amazon gift card

The prizes are nice, but the biggest value of participating in the 2012 Financial Benchmark Survey is getting that free financial analysis! If such a guide had existed when my business was struggling to survive in its early days, I could have solved my financial problems at least two years sooner.

To learn more,
click here
.