The most recent Marathon Marketing Workshop in Chicago was an interesting mix of veteran photographers seeking to rebrand their studios and newer photographers wanting to get their businesses off to a good start.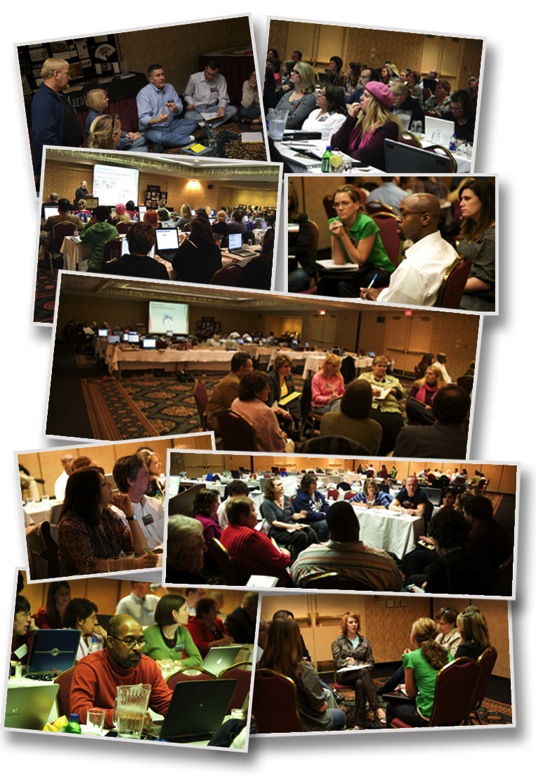 One person who didn't get off to a good start was Marathon's Bill Camacho, who shortly after arriving in Chicago was forced to take a cab to the hospital because of a fever and other sudden-onset symptoms. Having worked and traveled with Bill for many years, I knew it would take a lot to send him to a hospital, and the docs there quickly determined that he had somehow contracted an infection that could have been life-threatening if he hadn't acted so quickly. So Bill ended up spending 7 hours being treated with antibiotics through and and an IV's. Trooper that he is, Bill, shown below, was back on his feet in time for the workshop, much to Mark Weber's and my relief and delight! Bill says his ER visit was much like an episode of the television show of the same name. Due to overcrowding, Bill was treated in the hallway along side of several other very colorful (and vocal) patients who were handcuffed to their gurneys, with police in attendance.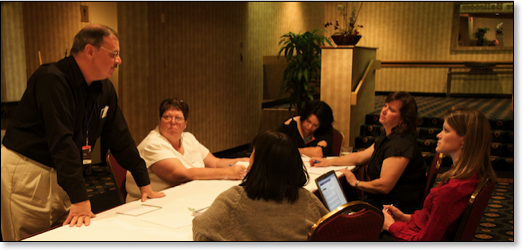 My favorite photo from this workshop is of Pam
Bredenkamp, St. Louis, MO, who apparently was trying to earn some brownie points from instructor Mark Weber. Pam and Mark, who previously lived in St. Louis, are long-time friends.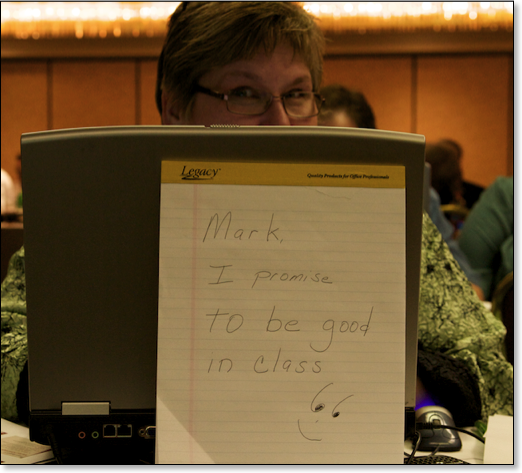 After the class, Pam, who also attended my Guerrilla Management Workshop last year, joined with Mark and me and two of her fellow GM Workshop classmates, John Burdick and Jeff Lee, of nearby Hoffman Estates, IL. Bill wisely stayed in bed, but he missed a fun time, and we missed him.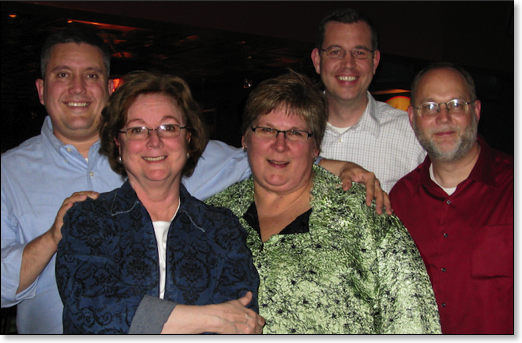 Next stop on the Marketing Workshop schedule is Dallas, TX on June 2 and 3. There are a few seats left in this workshop, so
click here
for information.