June/26/2008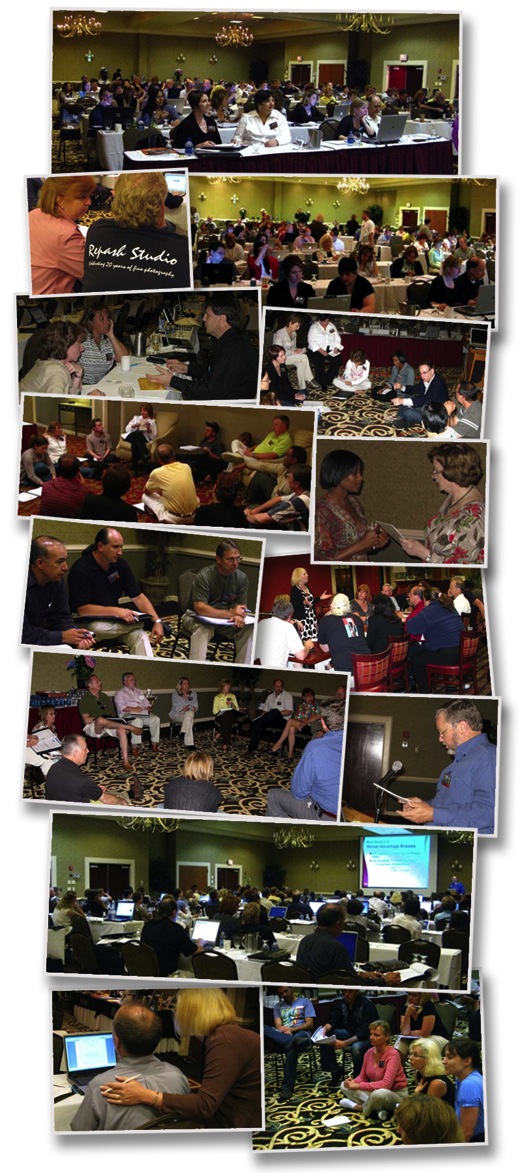 There was a lot of learning going on in Chicago earlier this week when Marathon hosted the largest every Strategic Marketing Workshop in Philadelphia. Over 100 photographers turned out for two days of marketing planning that flew by very quickly. Mark Weber, Bill Camacho and I were joined by Marathon reps John Miele and Barb Edwards, who were very helpful such a large crowd. Thanks to everyone who worked so hard!

Next stop: Kansas City on July 14-15.
February/17/2008
Thanks to one of my favorite photographers, Dave Cruz of Meza, Arizona, I'm able show you some great shots from a test workshop that took place in Atlanta two weeks ago. I'll be writing more about Dave soon, but right now I'd like to tell you why I'm so excited about this workshop and why I believe it is exactly what photographers need — if they are really serious about building a truly effective comprehensive studio marketing plan.

For the past six years I've been privileged to facilitate marketing workshops at Marathon's headquarters in Norfolk, NE. The workshop has helped hundreds of photographers get their marketing on track. In creating the new workshop series, we have built on what we have learned through the on-site workshops; equally important, we have taken into consideration the profound changes that have occurred in our industry in recent years. What pleases me most is that the new workshop format will give us the opportunity to help photographers accomplish what I believe is often overlooked when they start to market: We'll have the time and resources to help them to clarify the direction of their marketing from the ground up, beginning with a reevaluation of their business concept, then moving through all the steps that are necessary to build or reinforce a recognizable and meaningful brand.


WHY A NEW WORKSHOP?

The format will be unique in the industry in terms of both staffing and intent. Mark Weber, M.Photog.Cr.,MEI, a former studio photographer and industry consultant who now works for Marathon, will be joining me as workshop leader, and we will assist attendees in completing a series of hands-on exercises. The purpose of the work sessions is to allow studios to emerge with a reliable marketing plan based on marketing strategies specific to their business model and goals. At the heart of the process is determining what changes studios must make — both in their business concept and their approach to the market — in order to remain viable in today's crowded and rapidly evolving marketplace.

Joining Mark and me at the Atlanta workshop was Bill Camacho, Marathon's executive vice president. We couldn't have asked for a better group than the 26 photographers who agreed to participate in a "dress rehearsal" for the new workshop. They worked through the process with diligence and enthusiasm, and they were enormously helpful with their feedback about the workshop content and process. Many of their ideas will be implemented when the first official workshop rolls out next month.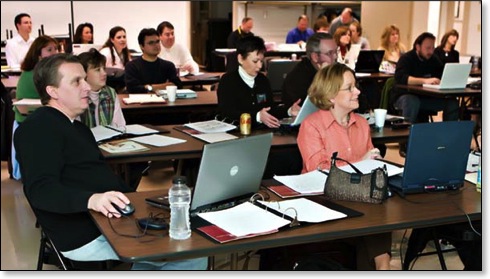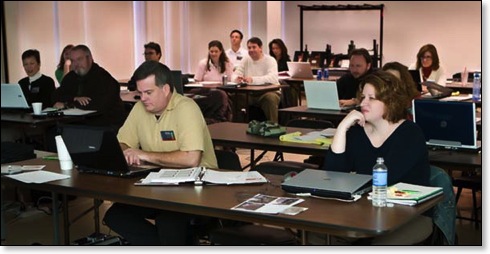 The work sessions were designed to allow each studio to complete sections of their marketing plan independently, and attendees also benefitted from group sessions that spotlighted strategies for specific markets such as family and children, seniors, and weddings.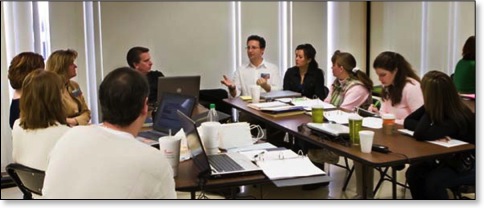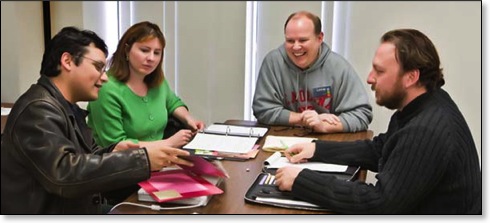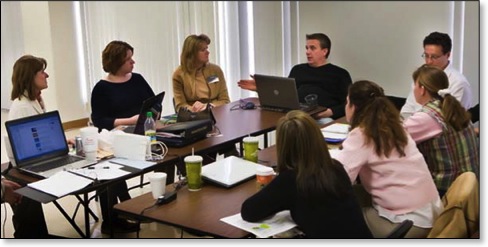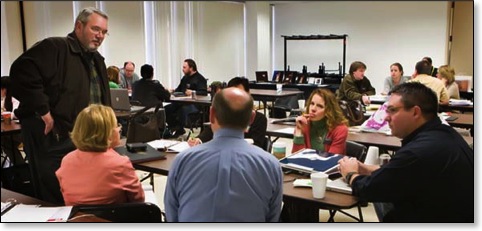 GOOD TIMING!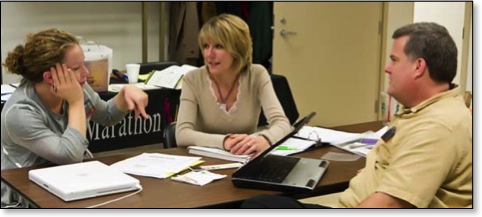 If we were to give an award to the best "trouper" at the workshop, it would surely have to go to a very pregnant Kristin Smith, shown above at left, who gave birth to her third son one week after the workshop.

Parker Smith, the proud father, is shown below, at left, with Marathon's Bill Camacho (standing) and Mark Weber. Congratulations to Parker and Kristin!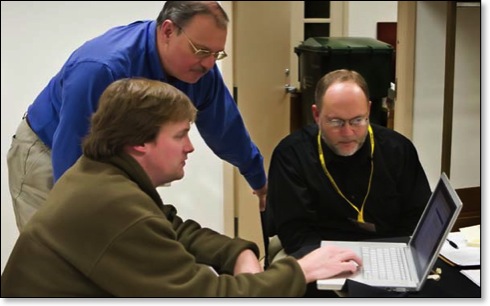 Here's dad, Parker, with Calder Weston Smith. Isn't he a doll!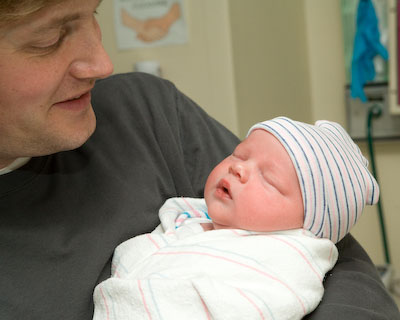 WORKSHOP DETAILS
Starting in March Marathon's two-day Strategic Marketing Workshops will be offered at locations throughout the country. Workshop tuition is a bargain at $295 for up to two people from the same studio. Luncheon for both days is included. I can guarantee you two days of hard work . . . but I believe you'll find it to be worth the investment in both time and money. The March workshop dates are:


March 10-11 - Atlanta, GA
March 25-26 - Columbus, OH


For additional additional dates and information,
click here
.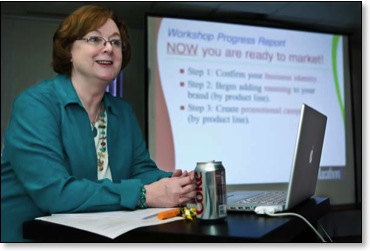 As you can see from this rather laid-back photo, I really enjoyed the workshop. As always, teaching is a wonderful learning experience. Again, I want to thank the exceptional photographers who participated. And special thanks to Dave Cruz for providing the photos that allowed me to share this preview with you. I hope to see many of you at a workshop sometime this year!