While I was in Dallas for the marketing workshop I was delighted to receive an invitation from Angie Weedon to visit the new studio that she and her husband, Matt, have opened adjacent to their beautiful home in the Dallas area. Angie is a member of the PPA Charities Board of Trustees, and I've had the pleasure of working with her on planing the annual Family Portrait Month promotion. Angie is an amazing lady, and her photography is fabulous; so I was very eager to see the new studio.

Here is Angie in front of the studio, which from the street looks like a lovely carriage house that blends in beautifully with the home and the neighborhood. You can see the roof line of the Weedon home peeking through the trees.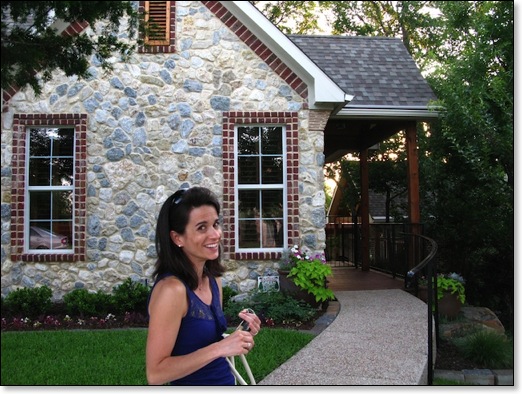 It's hard to say whether the studio is more attractive on the outside or the inside. The first thing you see when you enter the building is a stylish sitting area, located across from a drop-down projection screen that Matt uses during client consultations and sales sessions.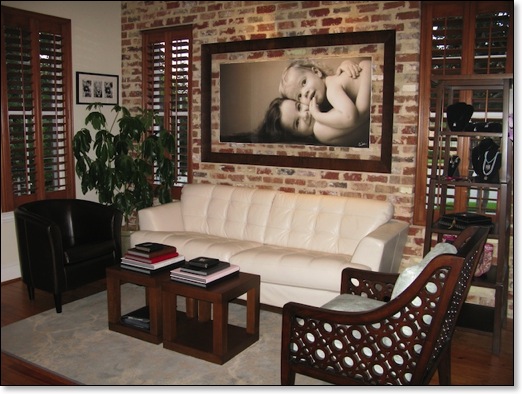 When the projection screen is retracted, clients see a large canvas-wrap portrait located above a rolling shelving unit that holds key specialty products.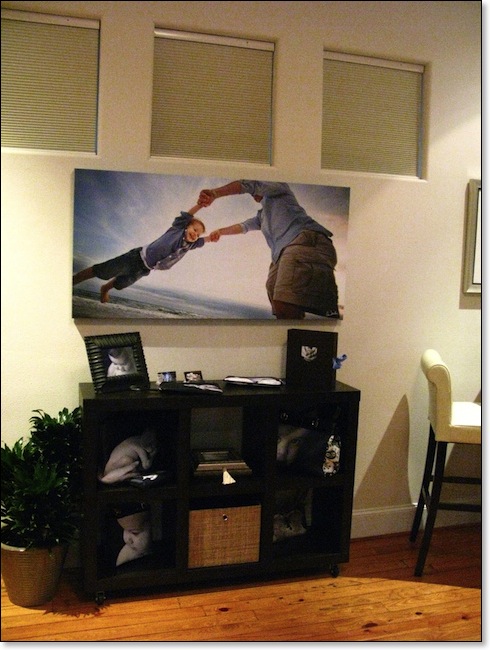 What I like best about the studio is how well it conveys her distincting portrait style. I have long admired how Angie has managed her brand. From the beginning of her career, she has focused on black-and-white photography, and only recently has she begun to add a limited amount of color photography to her line as a means of expanding product offerings to repeat clients. What a smart way to market photography!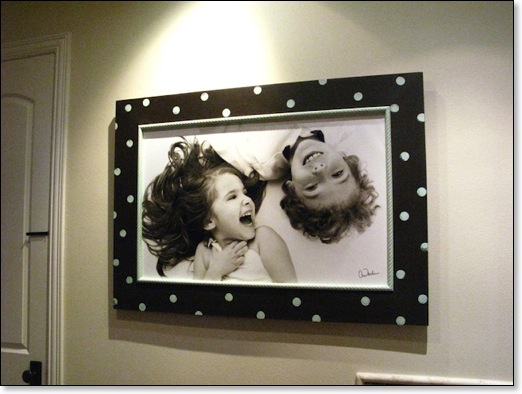 All of the images that Angie shows are significantly sized wall portraits that clients easily recognize as exactly right for decorative focal points in their homes. Each image is smartly framed; the image shown above features a charming
Wild Sorbet
frame, which captures the mood of this portrait perfectly. To see more of Angie's images, log on to
weedonphoto.com
.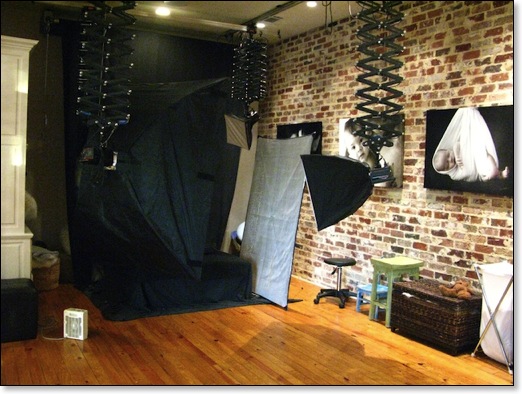 After walking through the studio and viewing the well-chosen gallery of images, you come to the camera room, which features a north-light window opposite a brick-faced wall, a space that any photographer would consider to be a dream studio.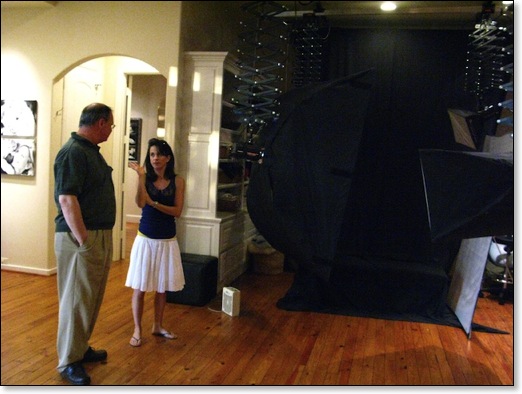 In the photo above, Angie chats with Marathon's Bill Camacho, who accompanied me on the studio visit.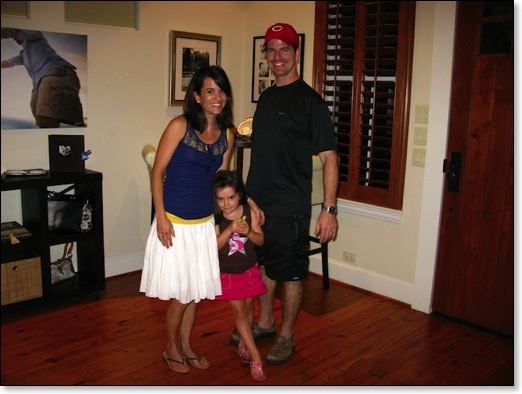 We lingered in the studio long enough for Matt and daughter Ava to return from an errand. It was great seeing Matt again, and especially delightful to meet Ava, a most beautiful little girl, who is a wonderful big sister to brother Cal. While Matt is a photographer in his own right, and also assists Angie on shoots, most of Matt's energy is directed toward managing the studio and working with clients.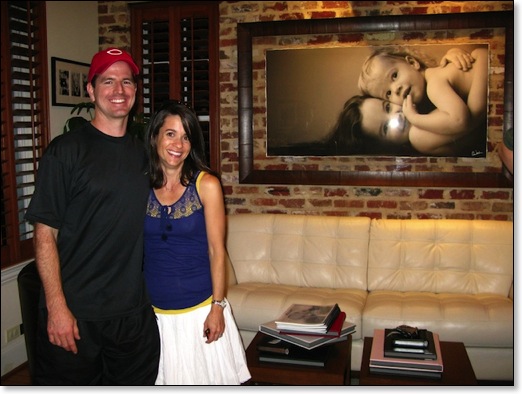 Here is the entire Weedon family: Matt and Angie in the foreground and Ava and Cal hanging on the wall. What a beautiful family, and what a great visit!