January/30/2011
My husband flies model airplanes, and my son flies real ones. They passed along these photos from a piece on the Internet, which goes to show how important ingenuity is in getting the job done . . . a fact that applies not only to the business of photography, but also to getting yourself out of an even bigger fix. Here's the story:

During a private "fly-in" fishing excursion in the Alaskan wilderness, the chartered pilot and fishermen left a cooler and bait in the plane. And a bear smelled it. This is what the bear did to the plane.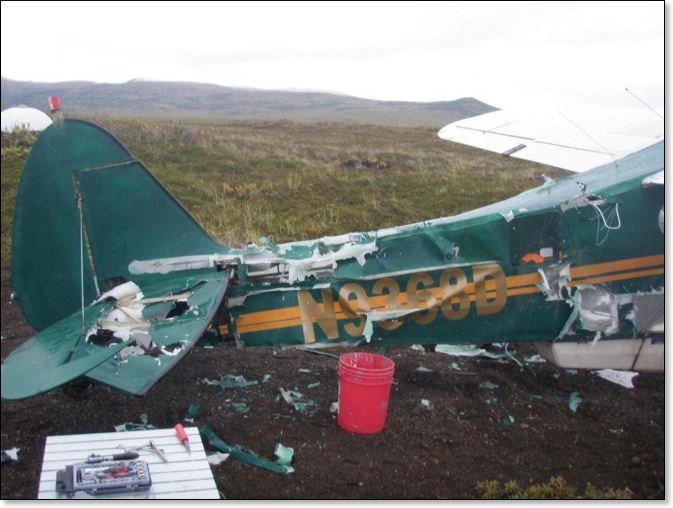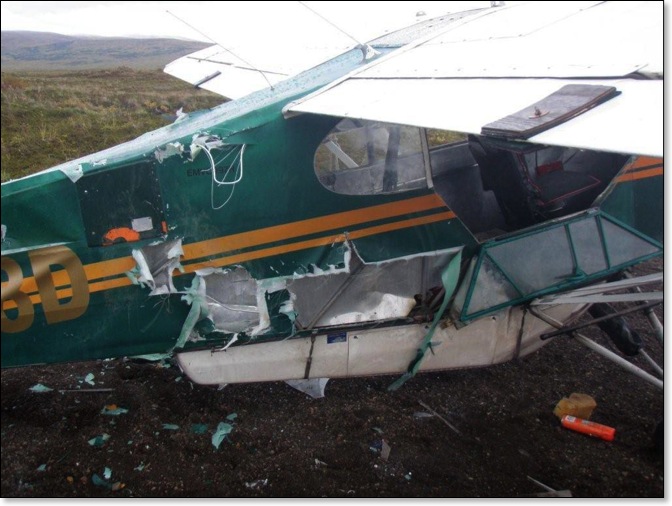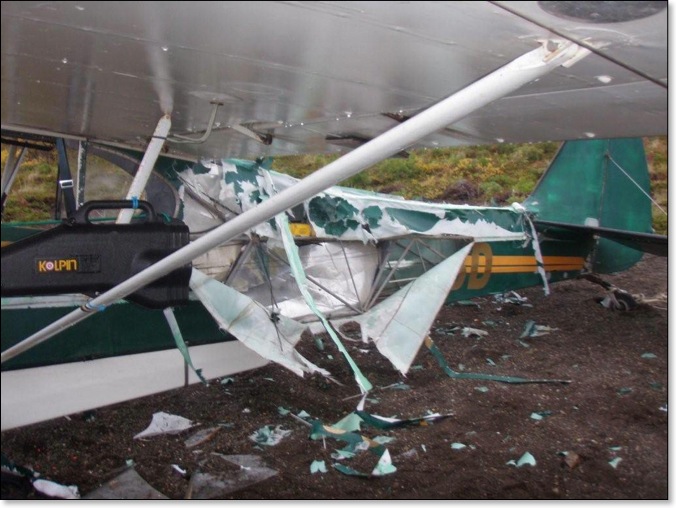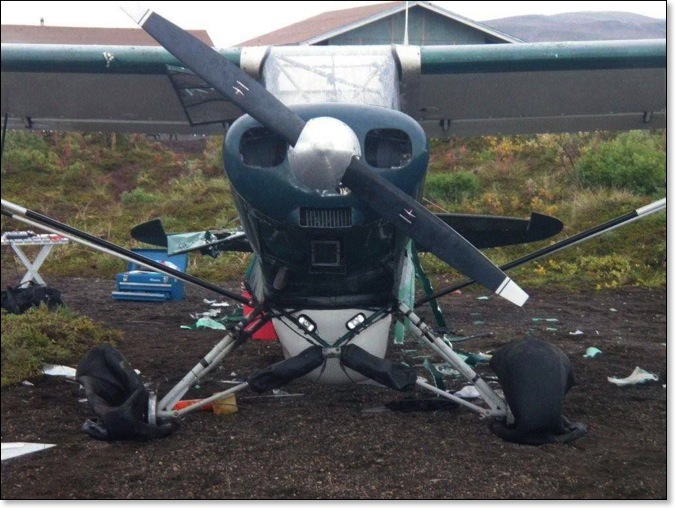 The pilot used his radio and had another pilot bring him 2 new tires, 3 cases of duct tape, and a supply of sheet plastic. He patched the plane together, and FLEW IT HOME !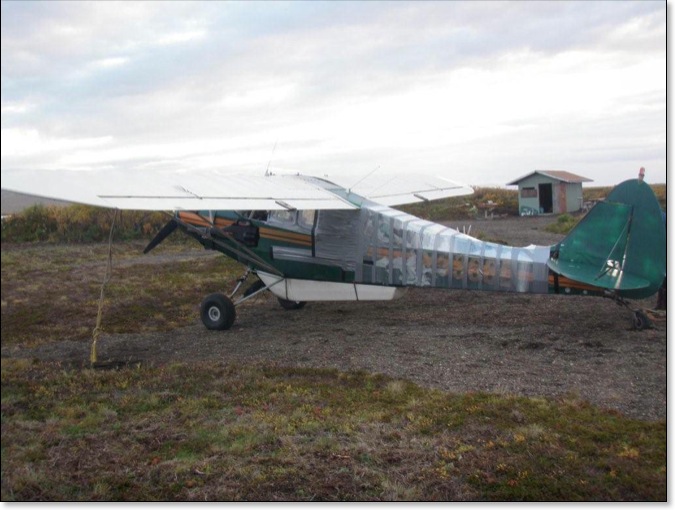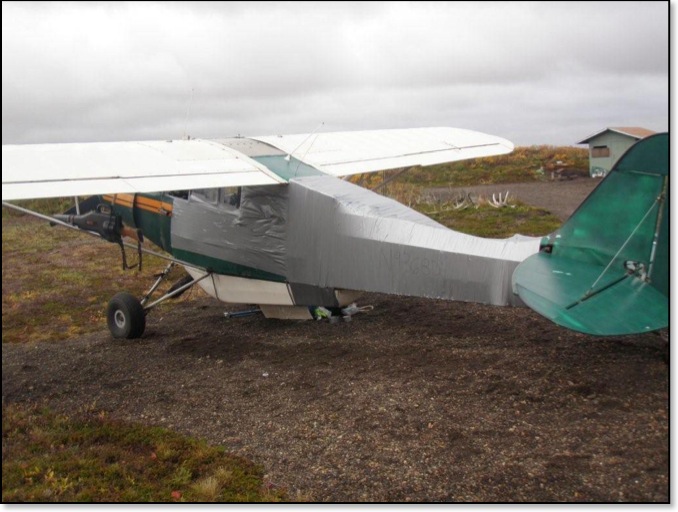 The moral of this story is exactly what photographers who know their stuff know to be true: Duct tape: Never Leave Home Without It!